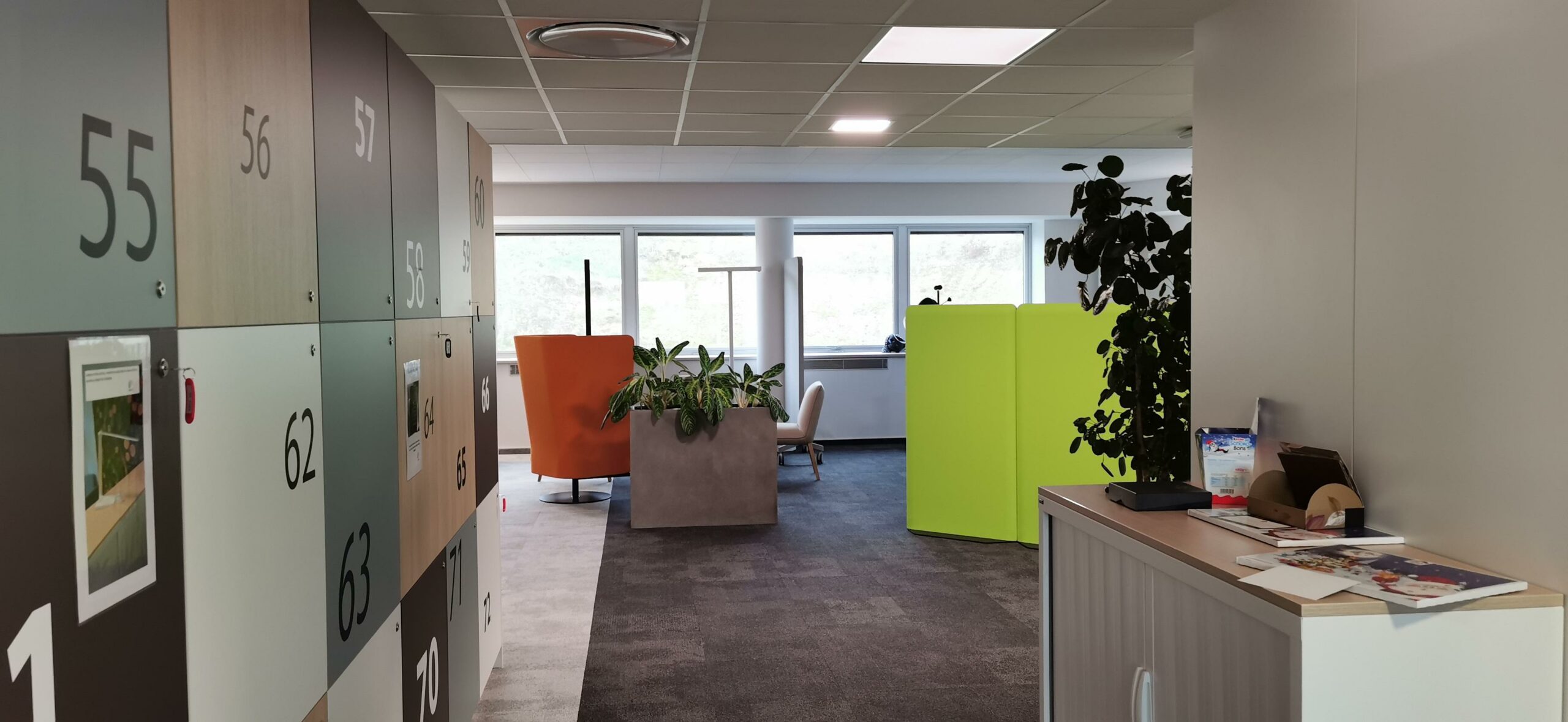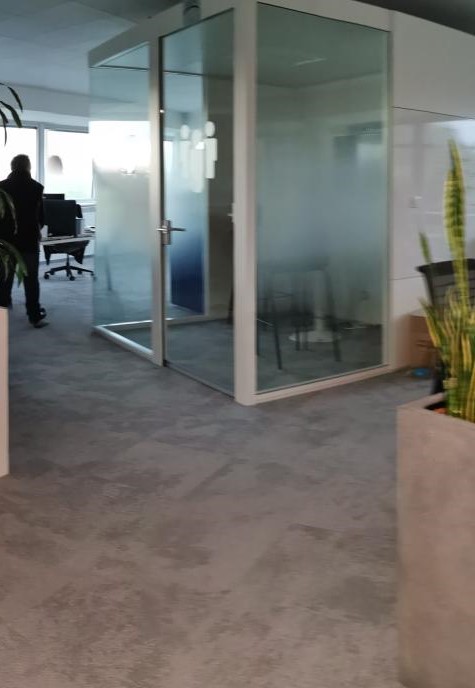 I Banque Populaire
Tasks
Sound coherence of workspaces following changes in practices
Due to the Covid19 crisis, telecommuting has largely developed and the use of videoconferencing has become more democratic. These radical changes in the way we work today make some workspaces obsolete. In the case of Banque Populaire, the rate of employees visiting the premises now varies between 50% and 70% at most. Furthermore, the use of videoconferencing has become a work tool in its own right. Various problems therefore arise:
What to do with unused spaces and workstations?
The silence of the empty open space leads to making any conversation between 2 people intelligible by the entire open space, which is a source of deconcentration.
People using videoconferencing use headphones and headsets, masking the sound environment in which they find themselves, which leads them to speak with a high volume of sound that disturbs the rest of the open space.
The Banque Populaire has therefore mandated us to participate in the restructuring solutions of its offices in Balma with possible applications throughout France.
Methodology
Our tool for digital models of open spaces in operation, Intelligibility®, constitutes a work support allowing us to propose tailor-made solutions according to needs. These models make it possible to fill in the gaps in the measurements, which are only acoustic photographs. They make it possible to anticipate acoustic solutions according to uses in order to integrate them into the architecture. An open space must meet mainly 3 criteria in terms of acoustics:
Easy communication between employees, it must be intelligible
Concentration on intellectual tasks, the ambient noise level must be controlled
Acoustic discretion between the teams, the different activities must be isolated.
All these factors being co-dependent, it is essential to anticipate them in order to ensure the acoustic quality of a workspace.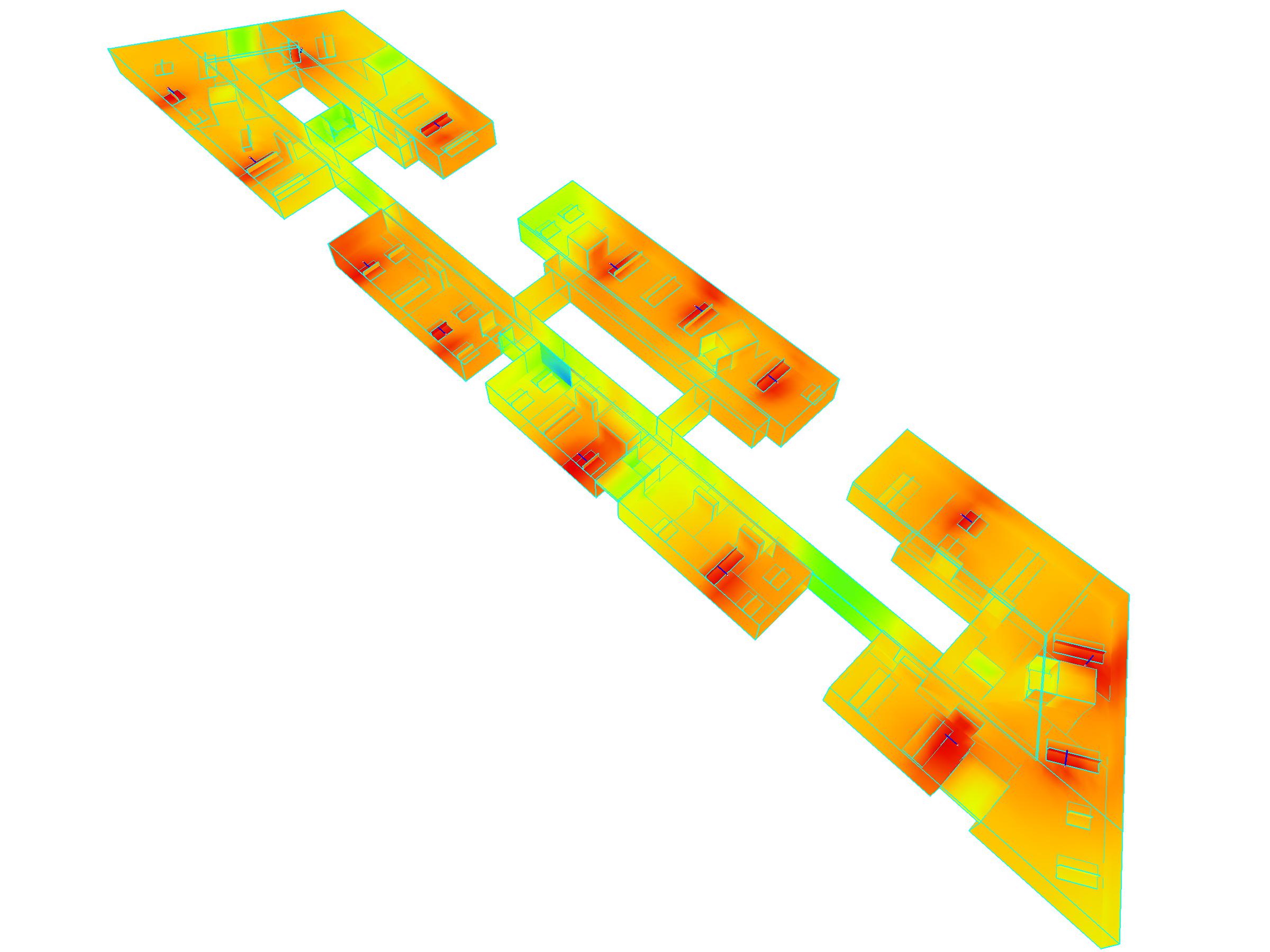 Evolution of intelligibility as a function of the speech signal to ambient noise ratio
Tasks
Sound coherence of workspaces following changes in practices
Thanks to the modeling of the different operating typologies, we have therefore conducted several studies in order to assess:
The sound impact of one zone in operation on the others;
The impact of the noise of a conversation between 2 people on others within the same area;
We deduced tailor-made acoustic insulation solutions within the zones according to the expected noise level (linked to the occupancy rate) integrated into the office furniture.