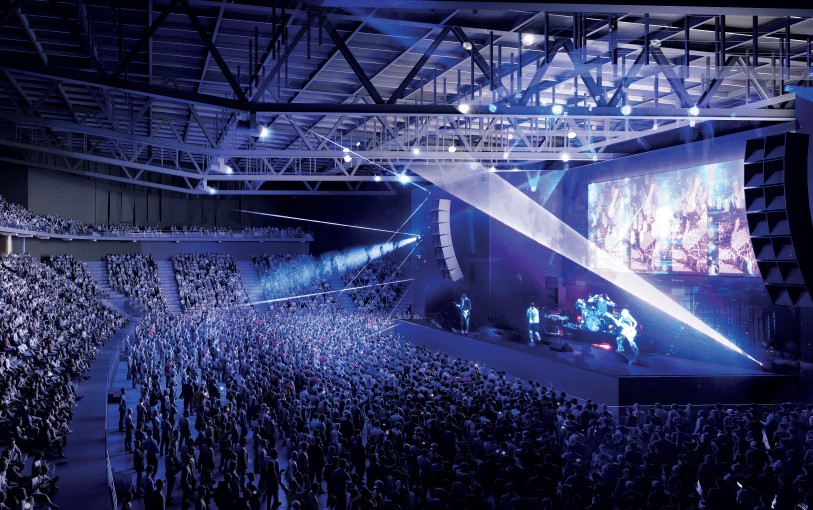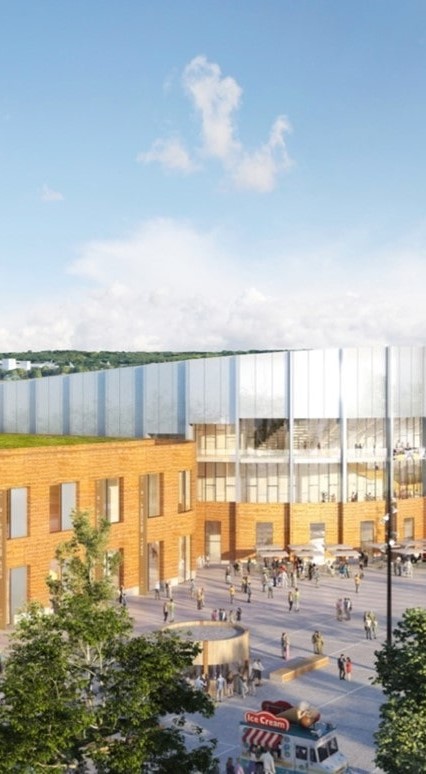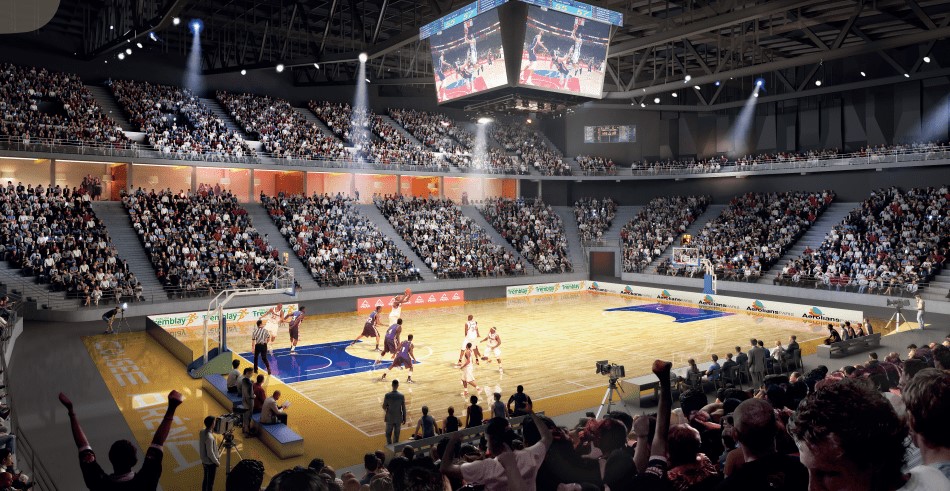 The Coliseum
Venue
Tremblay-in-France (93)
Tasks
Complete acoustic mission of the hall, Acoustic solutions for the integration of the Colosseum into urban planning
Owner
Paris Land of flight
Ability
7,000 and 3,000 pl.
Amount of work
€74,000,000 (excl. VAT)
Architect
DVVD Architecture
Year
Construction in progress
The Colisée Grand Paris is a new cultural and sports complex with 2 halls: an asymmetrical multifunctional hall with 7,000 seats, which can operate both in Zenith configuration (live performance) and in Arena configuration (sport) on the one hand and a 3,000-seat omnisports hall on the other. This cultural complex is part of a new district for which it was necessary to determine in advance the various sound environments in the future state of completion in order to avoid the nuisances linked to neighborhood noise.
Legendre
Methodology
Tisseyre + Associés has 40 years of experience in 3D modeling of acoustic phenomena, both on the scale of a room and on the scale of its urban planning. Indeed, 3D modeling from the first stages of the projects, allows on the one hand to anticipate the acoustic solutions in order to integrate them into the architecture and to take into account with finesse all the architectural details to fully integrate them into the acoustic performance of rooms. Based on the observation that the acoustics of a performance hall are structuring for its architecture, we have developed a joint working methodology with the architect.
Tasks
Complete acoustic mission of the room
Thanks to our 3D model center, we can collaborate from the design phase with the architect in order to integrate the acoustic performance of the room into the architecture. Our work therefore does not focus on the dimensioning of a posteriori solutions of acoustic absorbers to attenuate the effects of reverberations. The integration of acoustic performance into the architecture of the rooms of the Colosseum has led us to offer tailor-made solutions for the multipurpose rooms adapted to the needs and demands of the architects.

Acoustic solutions for integrating the Colosseum into urban planning
The BIMAE®, is an essential work support for close collaboration with architects and urban planners at all stages of the project. By modeling the sound evolution during a day of transport routes and human activities, our tool checks the acoustic balance between these different sound sources in order to avoid the nuisances of the rooms in operation on their environment on the one hand , and transport routes on the Colosseum on the other hand. In addition, the joint study of the internal (shows) and external (reception of the public) functions of the Colosseum and the 3D visualization of the sound propagation at the foot, in front and around a building makes it possible to anticipate, optimize and to integrate the acoustic solutions within the architecture of the project. In view of its complex coverage, with photovoltaic panels, we have developed a virtual acoustic laboratory control procedure.