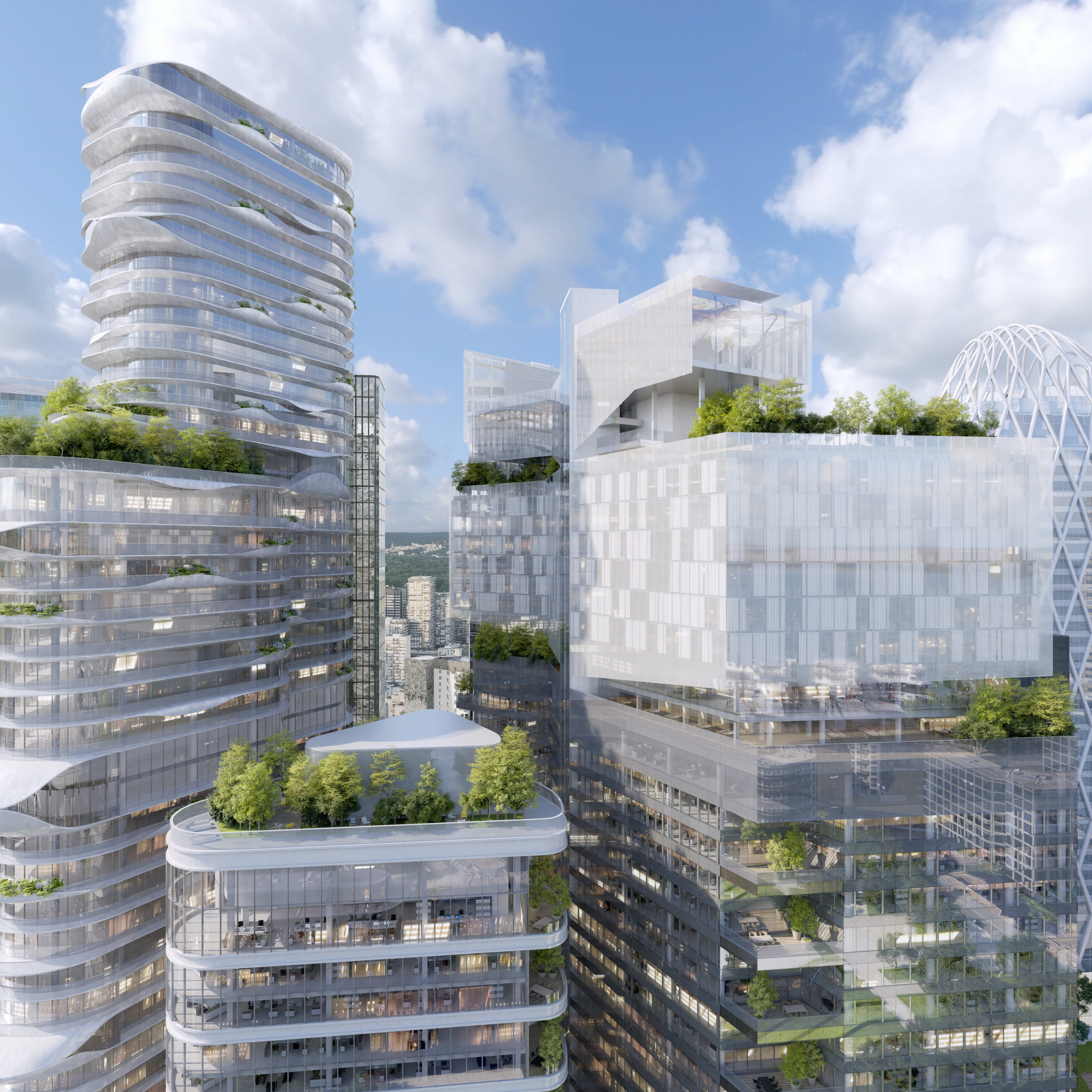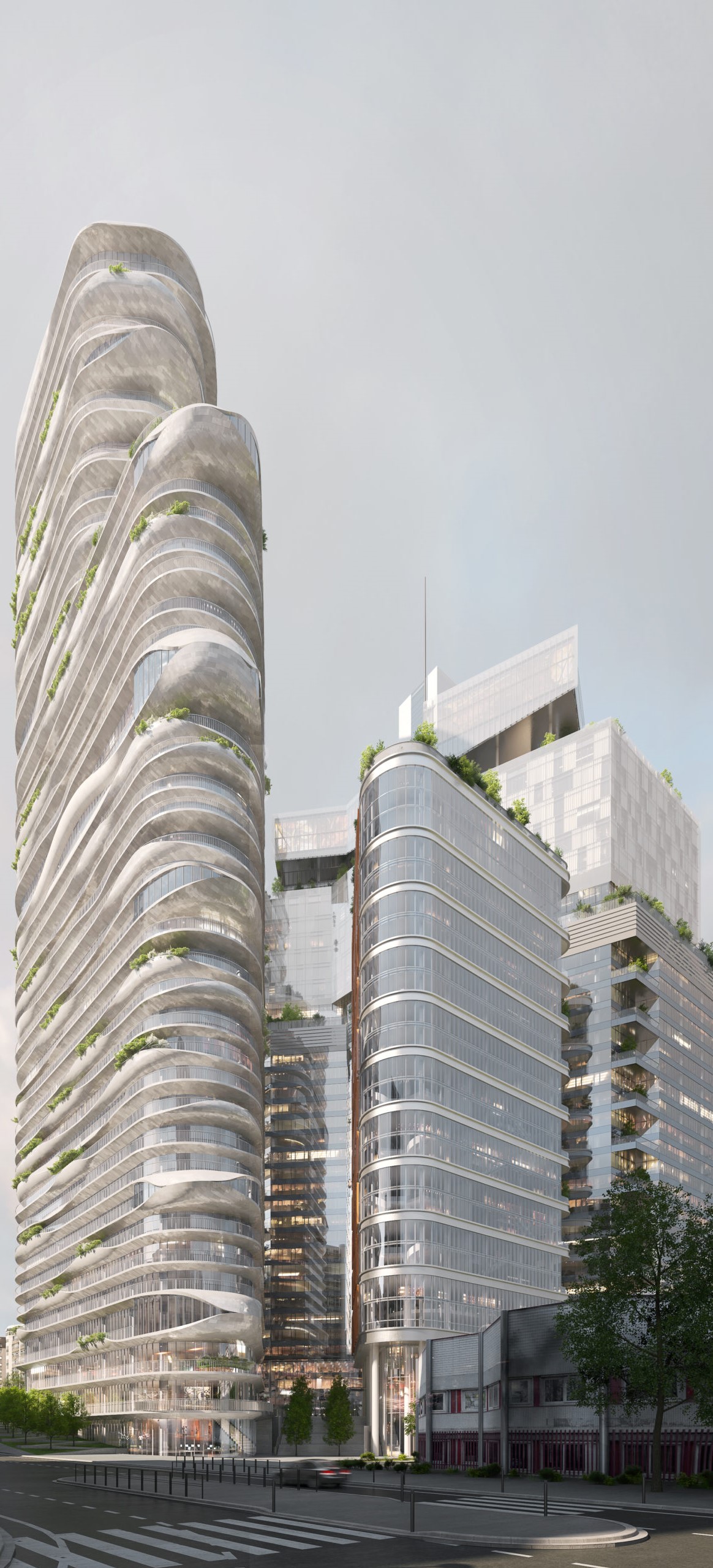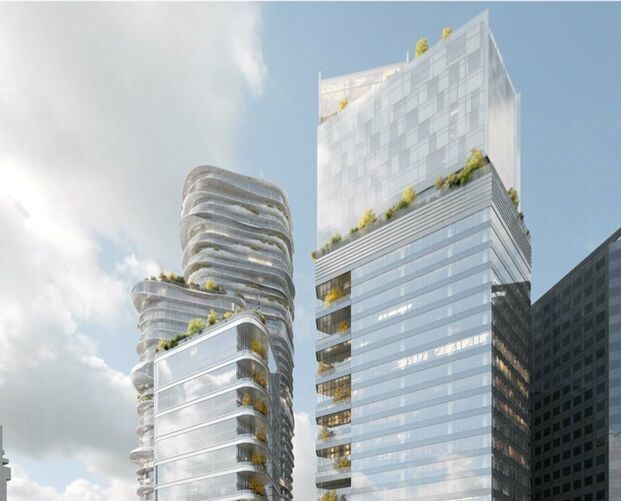 Odyssey Towers
Tasks
Complete acoustic study and monitoring, Biophilia & acoustics
Amount of work
€470,000,000 (excl. VAT)
Architect
CRO & Co, CRO Me Studio, Studio Gang
Height
150m (A&B), 187m (C), 95m (D)
Certificates
HQE Sustainable Building, BREEAM WELL, R2S, WIRED SCORE
The Odyssey project aims to revitalize the La Défense district by favoring diversity. For a total of 140,000 m², Odyssey has 3 towers:
The 150 m A & B tower will house both offices, a hotel and a rooftop open to the public;
Tower C of 187 m will only be dedicated to offices with balconies on all floors;
The 95 m tower D will bring together cafes or catering areas on three levels as well as housing and offices.
The foot of the three towers will be reserved for businesses. Finally, the program provides for more than 20,000 m² of green spaces.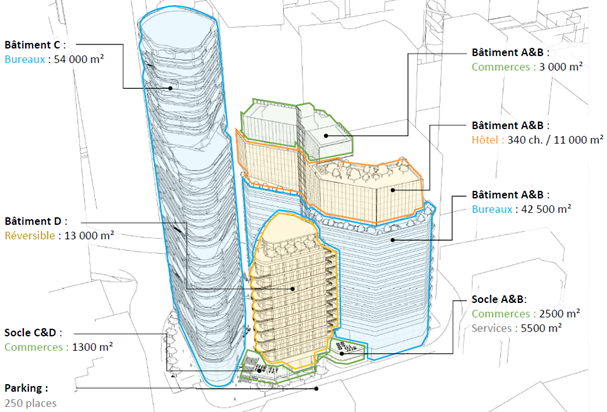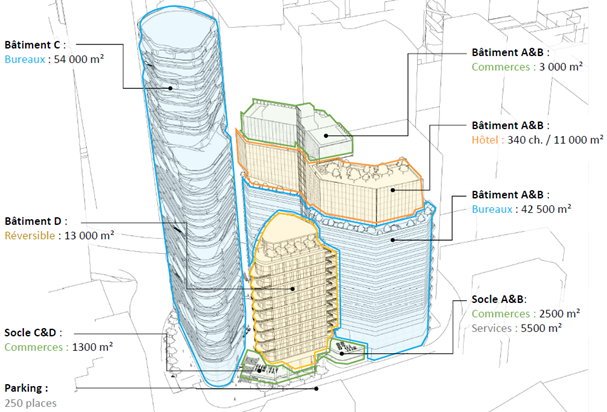 Methodology
The acoustic firm Tisseyre + Associés has developed a joint working methodology with the architect, particularly relevant in the context of mixed projects such as Odyssey. Indeed, our 4D digital soundscape modeling tool in the future state of completion, the BIMAE, is an essential work support for close collaboration with architects and urban planners at all stages of the project. By modeling the sound evolution during a day of transport routes and human activities, our tool checks the acoustic balance between these different sound sources in order to avoid nuisance. In addition, the joint study of the internal and external functions of the projects and the 3D visualization of the sound propagation at the foot, in the facade and around a building makes it possible to anticipate, optimize and integrate the acoustic solutions within of the project architecture.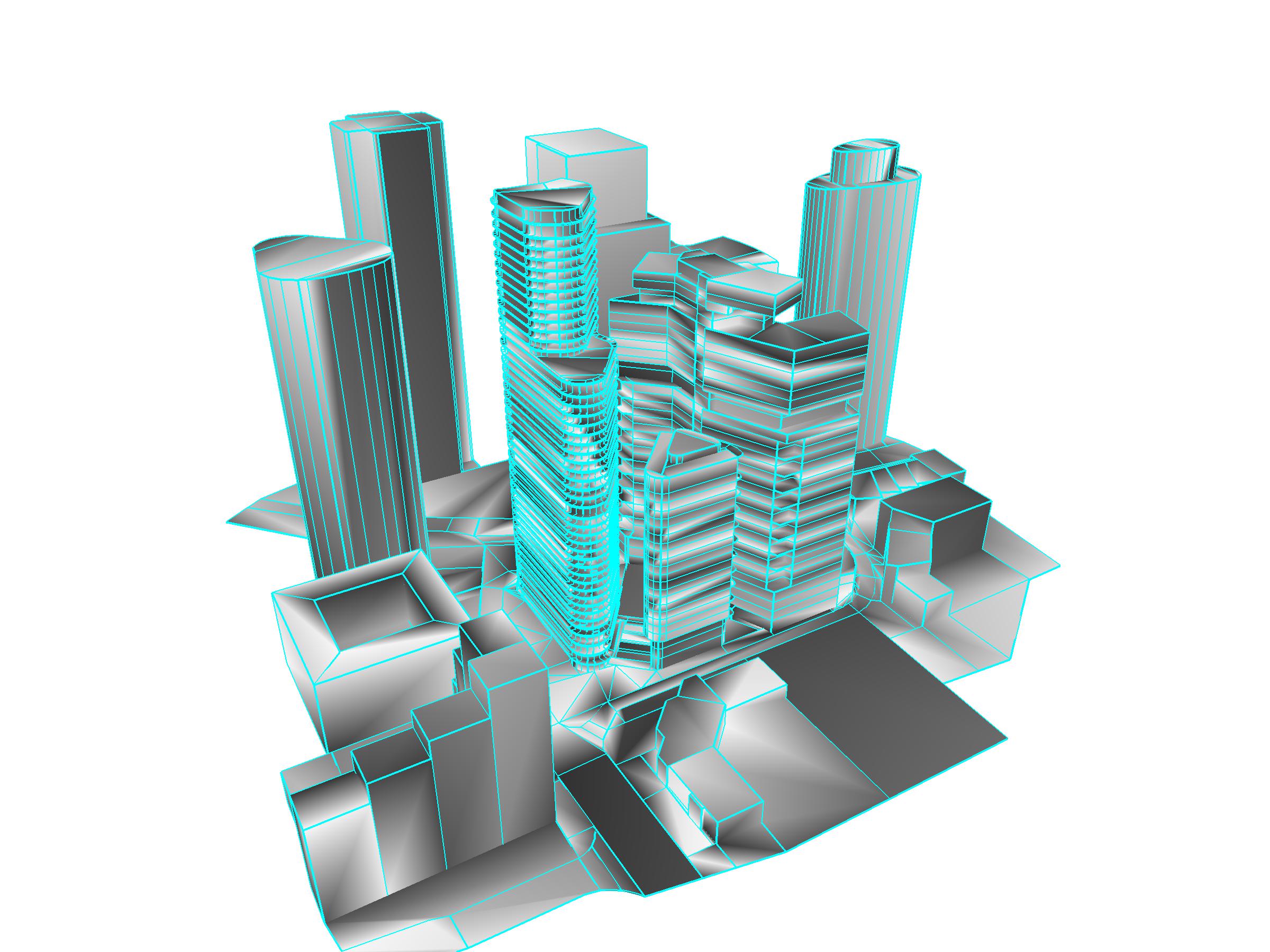 Tasks
Complete acoustic studies and monitoring
The use of BIMAE makes it possible to integrate acoustic solutions from the first phases of the project, aiming to strike a balance between noise from transport and noise from human activities. The acoustic modeling of human activities has in particular made it possible to highlight that the sound levels of several terraces in operation on the Odyssey towers exceed the criteria for maximum permissible sound levels during the day and at night, which should be dealt with.
3D model of the identification of human activities

Acoustics & biophilia
Together with the Alto engineering firm, we are developing the layout of the 20,000 m² planted. Beyond being a source of well-being for the occupants of a district, the reintroduction of plants in our town planning constitutes a real opportunity for acoustics. Indeed, the foliage makes it possible to mask the sound and visual identification of unpleasant and unwanted sound sources. Depending on the choice of species, the foliage produces a masking and pleasant noise making it possible to reduce the identification of nuisances.