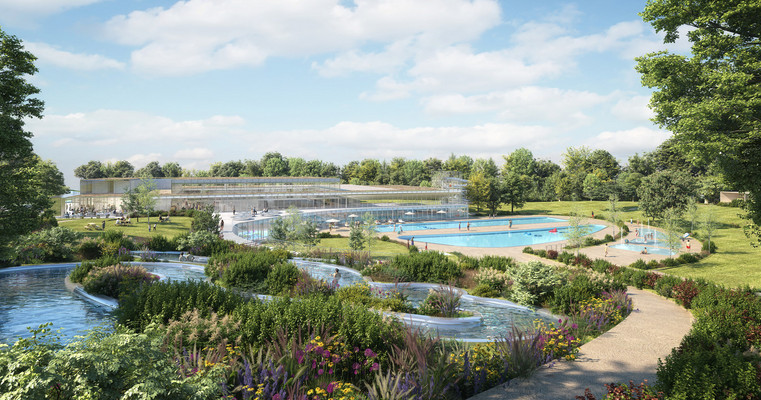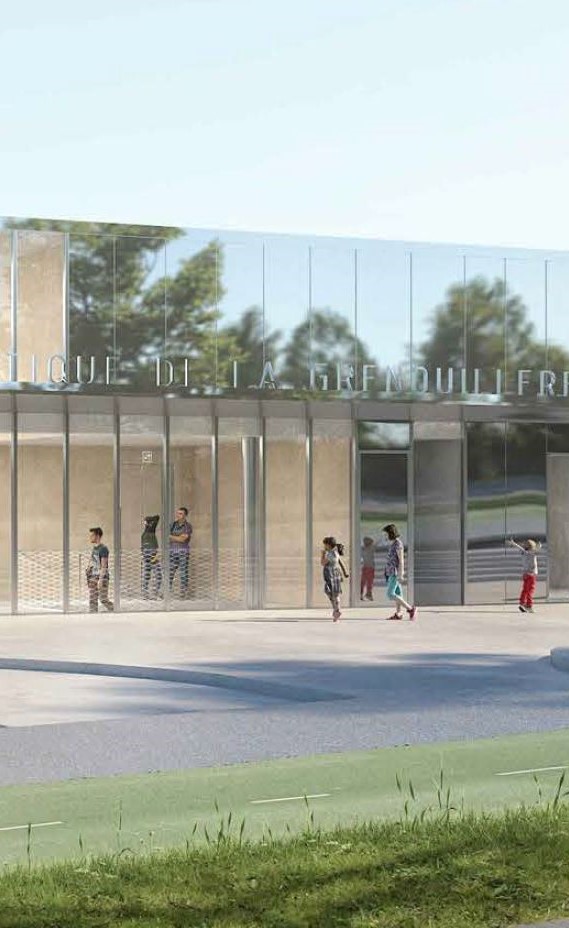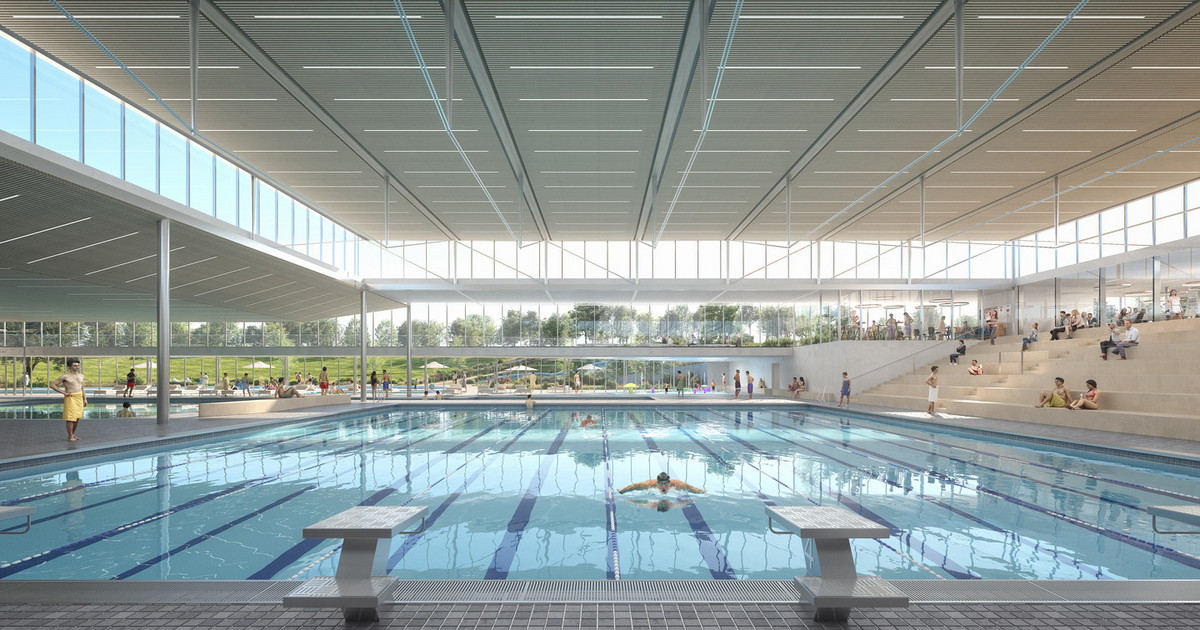 La Grenouillère swimming pool
Tasks
Complete acoustic mission, Environmental acoustic mission
Owner
Department Hauts-de-Seine
Year
Construction in progress
The new aquatic center of La Grenouillère, in the Parc de Sceaux, offers on its 10,000 m² indoor and outdoor spaces as well as a restaurant.
Methodology
Tisseyre + Associés has 40 years of experience in architectural and environmental acoustics. 30 years ago, anticipating the shift to digital and 3D visualization, we developed tools and methods for 3D models for rooms in operation and in 4D for the environment in the future state of completion. Instead of using the sound ray shooting technique which does not take into account the architectural details, nor the urban acoustic porosity, we use the finite element mesh technique. Based on the observation that the acoustics of a building or its environment are structuring for its architecture, we have developed a joint working methodology with the architect.
Tasks
Complete acoustic mission
Thanks to our tool for 3D models of the rooms in operation, Intelligibility®, we modeled from the design stage, the sound environment of the indoor pools according to the public received and the types of activities. Thus, from the first stages of the project, we were able to collaborate with the architect, to integrate tailor-made architectural acoustic solutions such as screens for this aquatic center.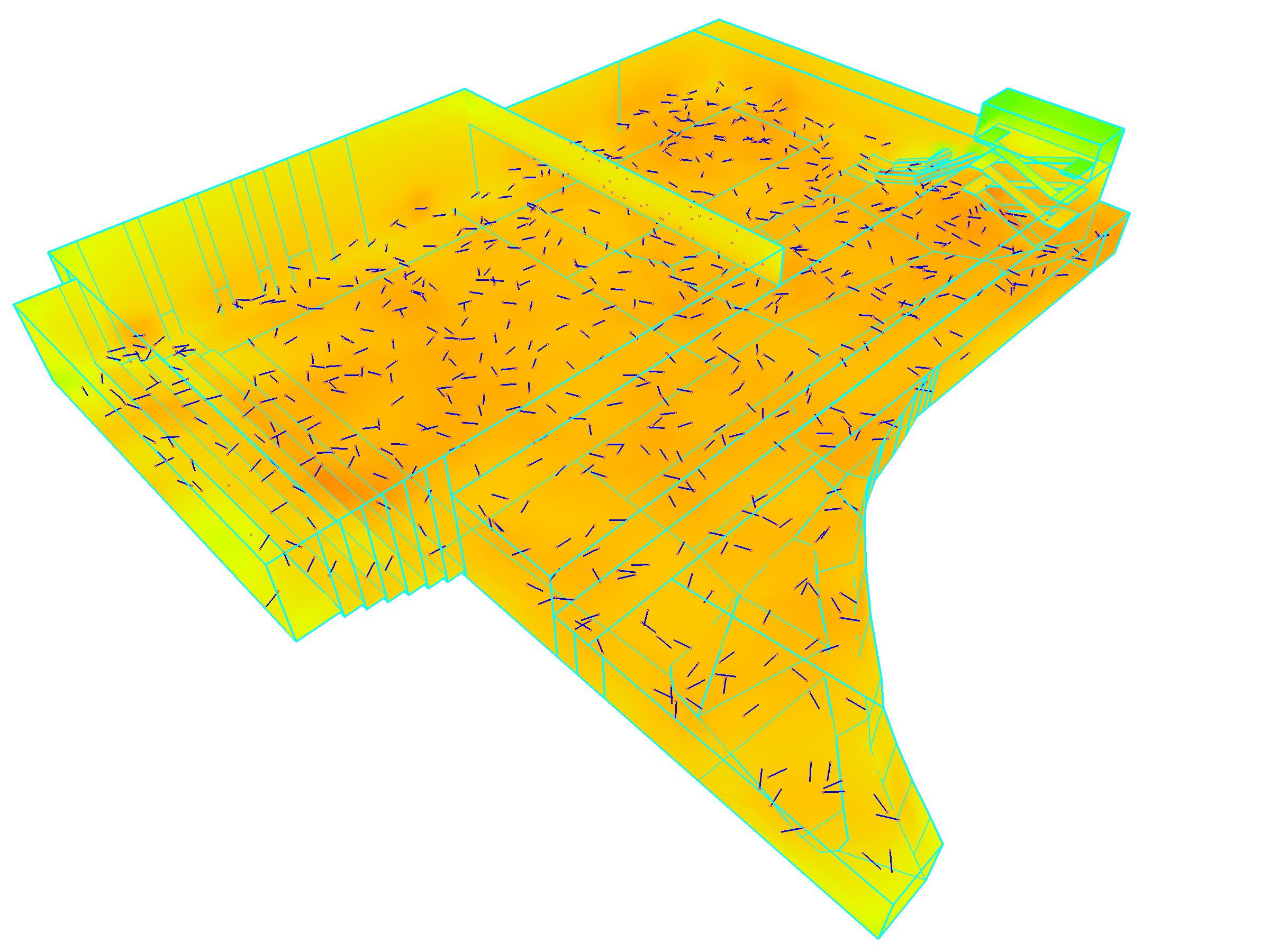 Sound level of the room in activity without screen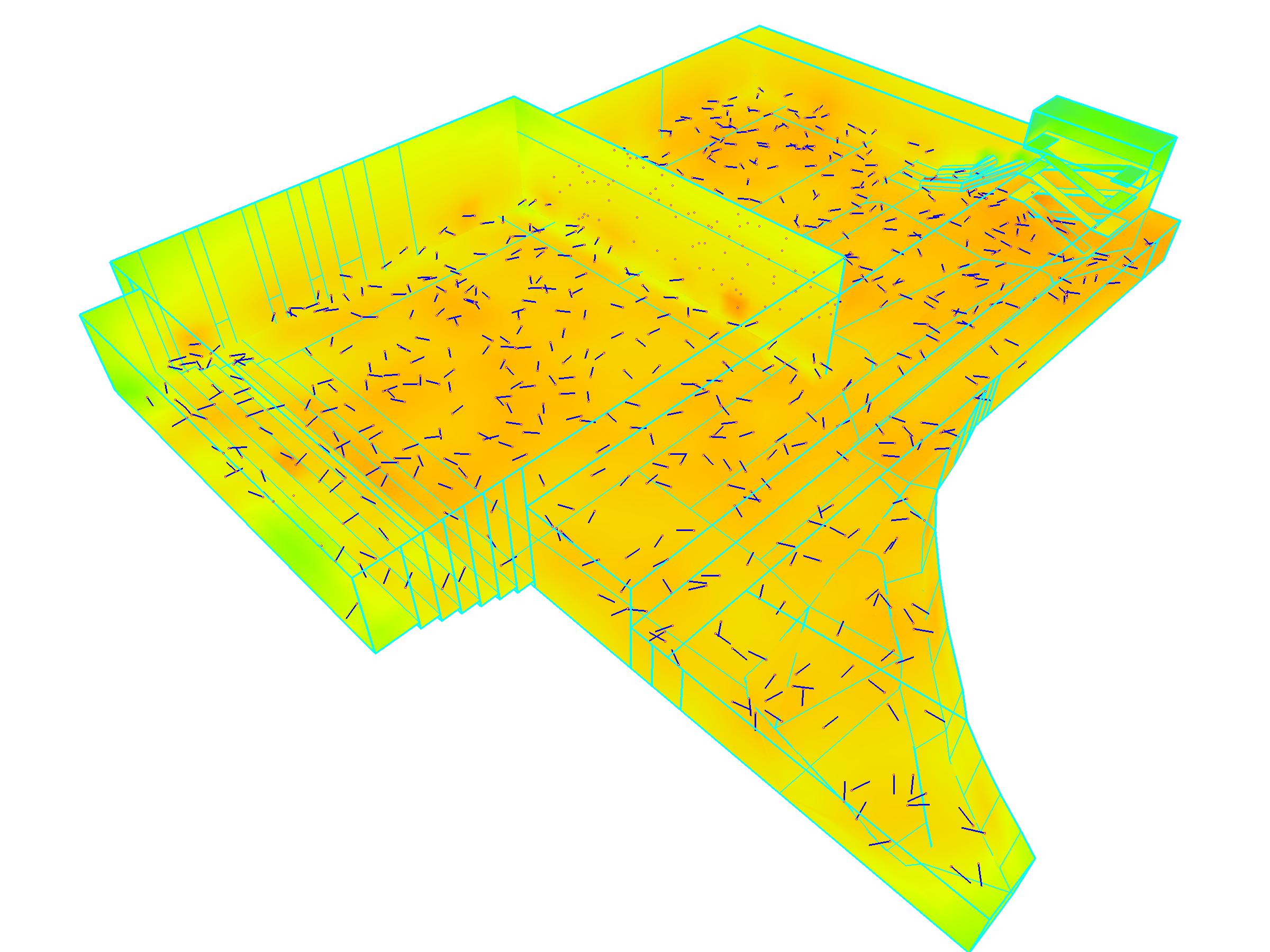 Sound level of the room in activity with screen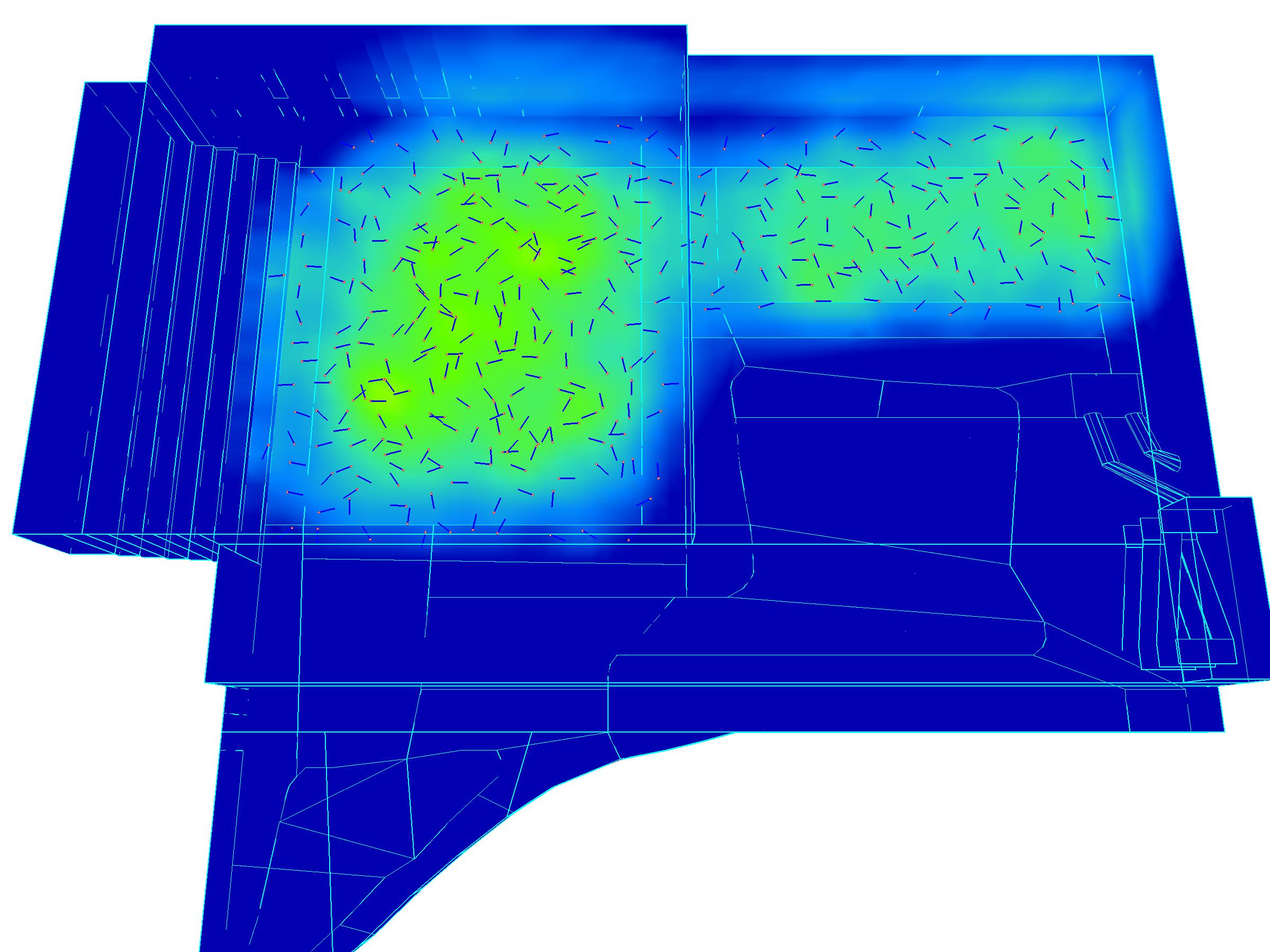 Sound level of the sports pool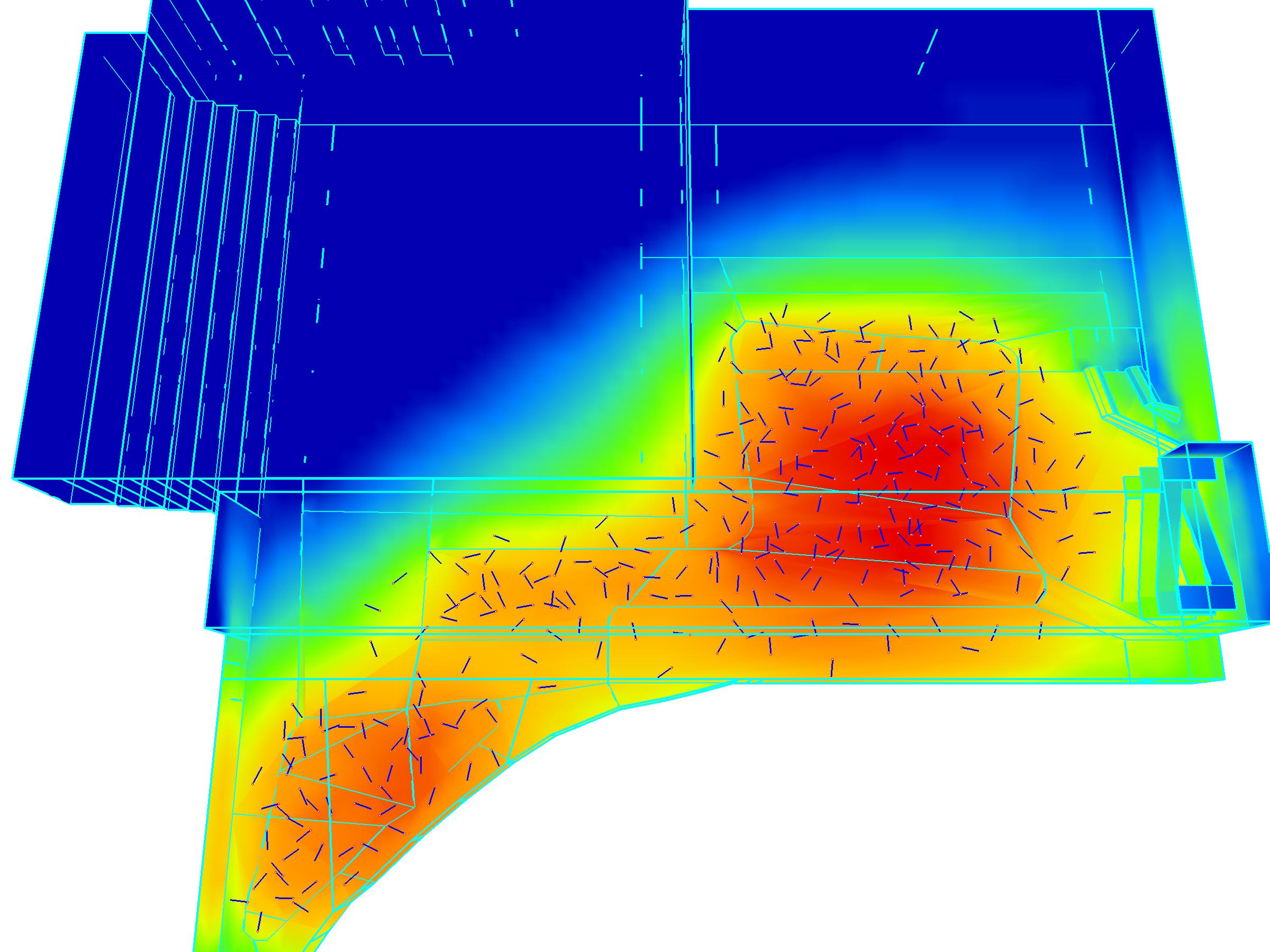 Sound level of recreational pools
Environmental acoustic mission
Acoustic regulations require that the noise impact of establishments open to the public does not exceed the maximum admissible criteria for day and night (based on the quietest half-hours day and night). From the design, thanks to our database, theUrbanistic Noise Map®, we have established a zone acoustic classification by comparing the environment of the aquatic center of La Grenouillère with those of thousands of other measures to establish the criteria for sound levels. Since we define these criteria according to a statistical approach, they are not subject to the intrinsic variability specific to the acoustic measurements of an environment. Thanks to BIMAE® we model in 3D the sound impact of interior and exterior spaces in operation in the context of the surrounding soundscape at each hour of the day. Thus we can design tailor-made acoustic solutions integrated into the architecture to ensure that the sound impact of the complex does not interfere with activities in the Parc de Sceaux by not exceeding the criteria for maximum permissible sound levels, and that the nearby transport routes do not cause any nuisance to the interior or exterior spaces of La Grenouillère.